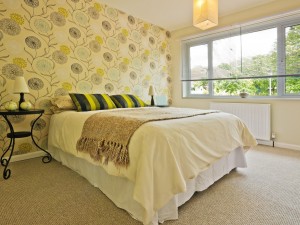 Old World style is the opposite of minimal, clean contours. HGTV describes the basics of Old World design as being rustic, utilizing contrasting textures like wrought iron and pottery, bold prints, and multiple layers of fabrics. Basically, if you want to get into the Old World aesthetic, be ready for a lot of elaborate details and layers. Here are a few tips to take your home from basic to Old World fantastic.
Avoid Austerity
One of the first rules of thumb to establish an Old World look is to add fabrics and patterns. Apartment Therapy states that integrating these details can also make a room feel homier and warmer. Start with checking out Fabric Wall Coverings that will provide an easy way to establish a foundational look. Trying to figure out furniture configuration from the get-go, along with rugs, drapes, and upholstery, can be overwhelming. Starting with a base wall covering is a good way to set the tone of the room, and then move forward accordingly.
Hit Up the Antique Store
If you're working on a budget and you can't afford that grandiose, heavy oak bed frame you've fallen in love with in a catalog, hit up your local thrift or antique shop instead. Not only will you find better prices, but you may discover design inspirations that you weren't expecting. Try going to at least three different stores to vary out your experience, since every secondhand shop is vastly different than the next. This also varies by geography, so if you can spare the time to go a few towns over or into a different part of your city, do it. Look for dark, heavy wood or elaborate damask upholstery.
Elaborate Lighting Fixtures
Old World charm is all about complexity and layering different materials, like metal and glazed surfaces. Light fixtures make a huge difference when you're trying to achieve this aesthetic, both in the type of light cast, but also in the fixtures themselves. Table lamps are great options to provide low, welcoming illumination, especially when multiple lamps are placed at different levels around the room. Avoid overhead, harsh lighting at all costs. Ambient lighting is a good way to go, since it provides a sense of calm and relaxation.
Old World style is a very particular aesthetic, so make sure it's for you. However, it can also evoke a dramatically distinct feeling. While some of the pieces you'll need in terms of furniture and wall coverings might be an investment, mixing designers like Wolf Gordon with vintage finds in antique shops will help you achieve the look you're craving.