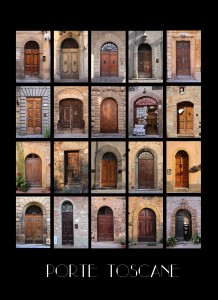 Two of the most popular entry doors are wooden and iron doors. Both have their own strengths and weaknesses. In this article, we will go over those attributes and compare them against each other so you will be able to decide which type of door will work the best for you.
Wooden Doors
Wooden doors are more commonly found in homes. They are affordable and provide everything that you need from your door. Some wooden doors have windows at the top half so you can see out of them. Other doors do not have any windows but instead, they require an extra storm door to serve as the windowed door, or they will simply have a peephole installed.
Wooden doors are paintable. They will typically come in a good color that you may want to stick with already, but you will always have the option to paint over the existing colors whenever you want to.
The Downside of the Wooden Door
Although wooden doors are very common, they are not the best type of door overall. There are a few flaws that come with wooden doors. For one, they will not last as long as metal doors. If you want your door to always look its best, you will have to repaint or re-stain it every few years. This will require you to take out the door, paint it with 2 coats and re-install it. It is a bit of a hassle and is something that many people will chose to avoid altogether. Unfortunately, the end result of this decision is that the color of the door will slowly fade away and diminish in value over time.
This type of door is affordable, but very high maintenance. It will often require you to have a second glass or screen door installed in front of it which can raise the price further.
Wrought Iron Doors
If you are looking for something different than the traditional wooden door, you may want to consider wrought iron front doors instead. These doors make up for where wooden doors fall short. For one, they are extremely durable. These doors will last well beyond your lifetime and is completely resistant to damage. Another advantage they have is that they require very little maintenance. You will never have to paint, fix or replace a quality made iron door.
Which Is Right for You?
The right door will depend on your own personal preferences. While most people will continue to use wooden doors, the iron doors have been quickly gaining a lot of popularity over the years for good reason.
To know more about Iron Doors Now visit us on:
Iron Doors Now on Yelp
Iron Doors Now on Facebook
Iron Doors Now on Twitter
Iron Doors Now on Pinterest
Iron Doors Now Blog
Iron Doors Now on YouTube
About Iron Doors Now
Iron Doors Now on Yahoo
Iron Doors Now on Kudzu
Iron Doors Now on Houzz
Iron Doors Now on BBB
Iron Doors Now on Manta
Iron Doors Now on Vimeo